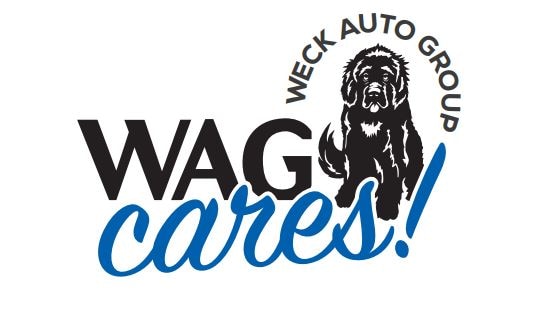 Salvation Army Donation
In November, WAG partnered with the Salvation Army and over $2,700 worth of toys were donated this holiday season. This helped support the Salvation Army make the holidays happier for over 800 families in the area!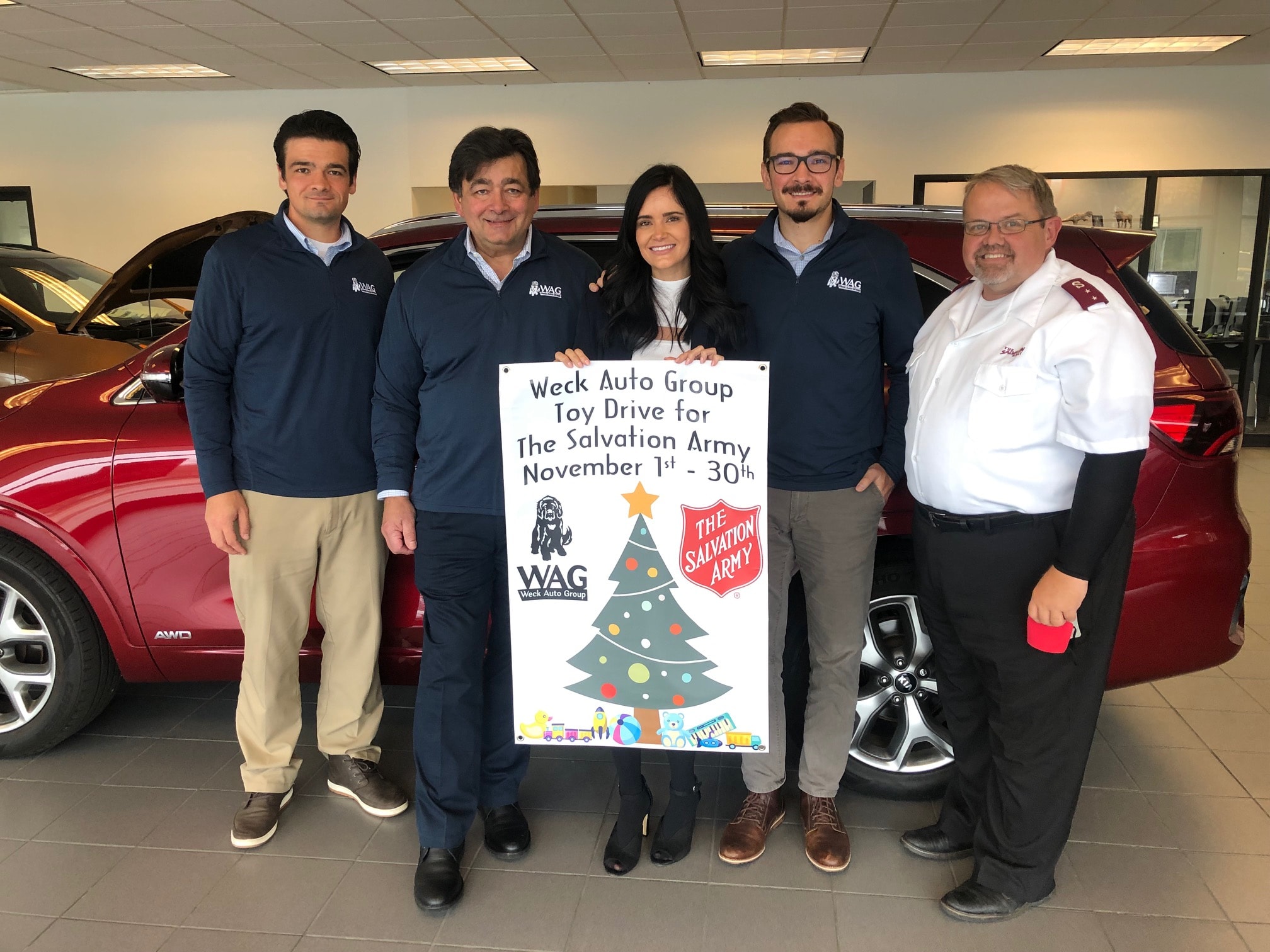 Larkin High School Donation
Chris and Carly Weck recently attended a Larkin High School football game and proudly presented a check for $2,000 to Principal Krystal Bush and Assistant Athletic Director Amy Silverman to support their school's programs.
Illinois Saint Bernard Rescue
The Weck family proudly supports this wonderful non-profit. They recently donated $25 for each new car sold to the Illinois Saint Bernard Rescue (ISBR).
About ISBR: 
Illinois Saint Bernard Rescue, affiliated with the National Saint Bernard Rescue Foundation, Inc., is a non-profit organization dedicated to helping abandoned, abused, homeless, and relinquished Saints find a "forever home". ISBR is run solely by volunteers who have a great love for the breed and the dedication to help save them. Our volunteers put in countless hours and travel great distances to ensure that these wonderful Saints find loving forever homes and are not destroyed. Because we are a rescue group, we do not have "shelter" where the animals are housed. We provide temporary, loving foster homes for all our dogs until they are placed in their new forever homes. The dogs are fully vaccinated, sterilized, micro-chipped, parasite, and heartworm free. They are also temperament tested in a variety of situations. Most dogs are 18 months and older. We occasionally get puppies under one year of age. Some of our dogs may require special needs while others just require a lifetime of love.