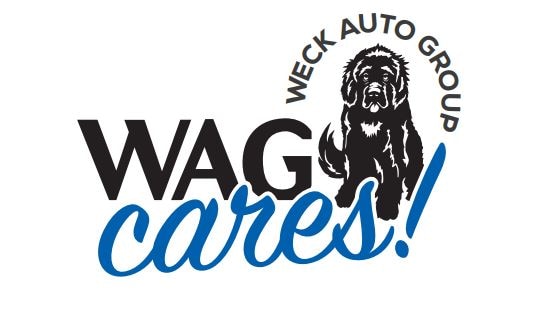 As a family run organization, Weck Auto Group is committed to bettering the communities around us. We feel so honored to be able to donate to such amazing charities and animal rescues. Since WAG began in 2020, we've been able to raise over $38,500 all thanks to our wonderful customers and employees! 😊
Illinois Saint Bernard Rescue: The Weck family has rescued and fostered over 6 Saint Bernards from ISBR which is a rescue dedicated to Saints find their forever home.

WAG Day of Care: On Sunday, February 27th, 2022, WAG partnered with The United Way of the Chicago Metropolitan area. Our amazing employees all came together at of our dealerships to package snack packs for underprivileged children after school programs. We were able to package over 500 snacks and it was a great day for our teams to get out and do some good for others. And Annie, one of the Weck family's dogs made a guest appearance to help! 😊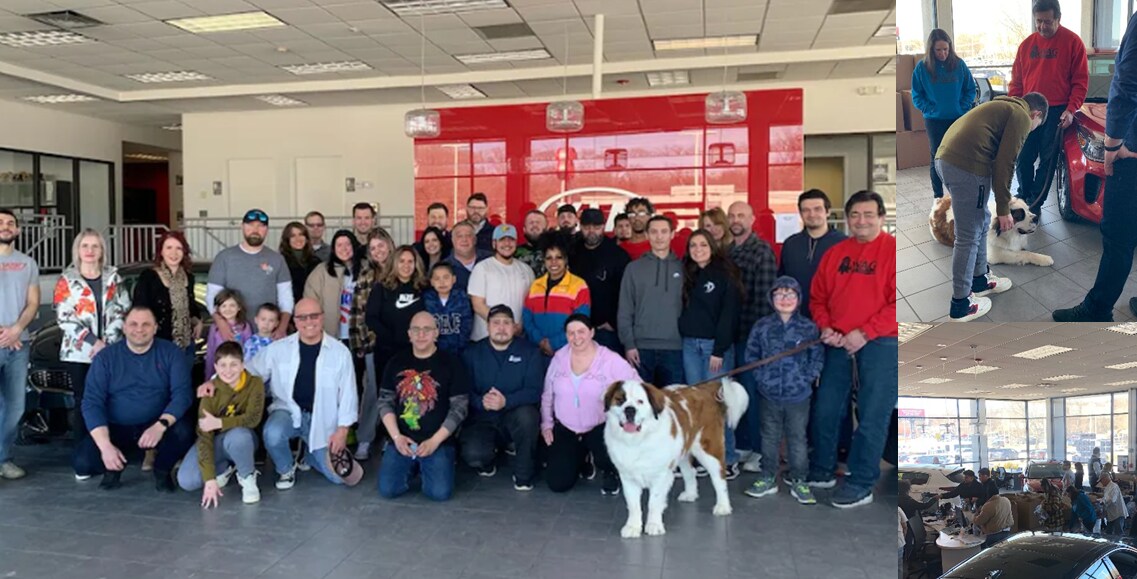 Larkin and Elgin High School: For the past two years, with the help of KIA America, WAG partnered with Larkin and Elgin High Schools for a football game presentation and $2,000 per school to use to better their facilities and programs.

 The Salvation Army: Last holiday season, WAG partnered with the Salvation Army to donate toys to families in need. WAG donated over $2,700 in toys last holiday and are excited to be doing the same again this year! In 2021, the Salvation Army was able to make the holidays a little happier for over 800 families in our dealership areas.

Roscoe Rescues: In January and February of 2022, WAG partnered with Roscoe Rescues and were able to donate over $5,000! This amazing rescue focuses on purebred animals in need of a loving and forever home. In 2021, they traveled over 12,000 miles to rescue and deliver animals. They're a female run organization making amazing things happen and are only in their 2nd year of operating!
In May of 2022, WAG decided to partner with two different organizations in honor of World Mental Health Month. WAG chose MISERICORDIA which is a community that maximizes potential for individuals with mild to profound development disabilities. WAG also ordered from the bakery which employees those at Misericordia for a treat for our customers and they were delicious! WAG also partnered with The Brittany Burge Foundation.  This foundation is a close family friend of the Weck Family in honor of their sister-in-law who passed from addiction. WAG was able to pay for the kenneling of an individual completing treatment for 90 days so they can focus on their recovery without worrying about their four-legged friends. This is what the foundation is all about!

On Angels' Wings: OAW is another animal rescue very near to the Weck Family as they have rescued many dogs from this organization over the years. In August of 2022, WAG partnered with On Angels' Wings, and they even brought some dogs to the dealerships that were available for adoption one Saturday. We were able to donate over $4,000 to help a ton of animals in need! Our team also wore t-shirts from there.